Covid -19 update from Hodson Ford
We can advise all our customers as from Tuesday 30th November 2021 it is a legal requirement to wear a face mask or face covering when entering our Sales Showroom, unless you are unable to do so for medical reasons.
We would kindly request customers to maintain social distancing wherever possible within the Dealership.
Here at Hodson Ford we do follow the Ford Care Code to ensure your safety whilst visiting our dealership details of which can be found by clicking the following link; https://hodsonford.co.uk/ford/carecode
May we take the opportunity to thank you in advance for continued support.


MAKE IT YOURS
Make a great start to the New Year by taking your senses for a spin with a test drive from the Ford Electrified range of vehicles. The All-Electric Mustang Mach-E,
Kuga Plug-In Hybrid and Puma EcoBoost Mild Hybrid are available to test drive.
If you're considering making the switch to an electrified vehicle then our team can help guide you through the choices available.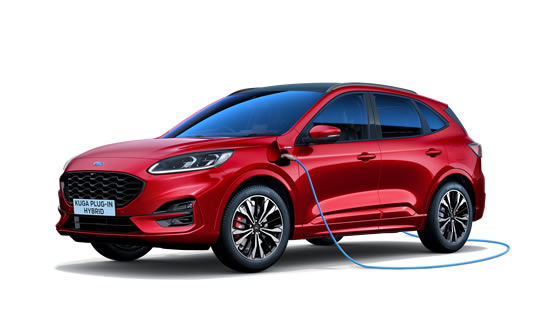 Ford Puma
The Puma Mild Hybrid uses an electric motor with a 48-volt battery to support its 1.0L EcoBoost petrol engine. Instead of driving solely on electric power, the electric motor provides torque assistance to the engine. It also uses regenerative braking technology, which charges the mild hybrid's battery by capturing energy that's usually lost when you slow down. This helps increase your fuel economy and reduce emissions. Combined with stand out styling and a range of innovative features, the Ford Puma embraces a new way of thinking.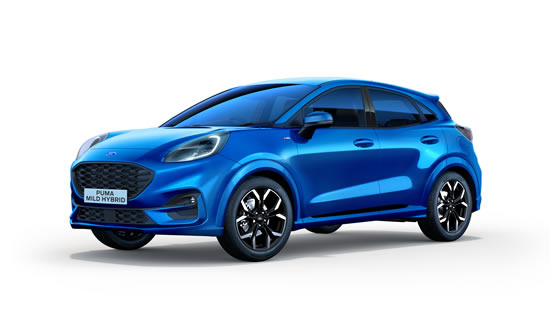 Ford Kuga
The Ford Kuga Plug-in Hybrid (PHEV) combines a battery powered electric motor with its 2.5-litre 225PS Duratec petrol engine. A choice of electric vehicle (EV) modes means you can decide whether to run your Kuga PHEV on power from the electric motor, petrol engine or via a combination of both. When using the mode 'EV Now' the plug-in hybrid can travel up to 39 miles on electric power only. So, you can make easy work of any terrain, while keeping your city driving clean, quiet and refined.
Important Information
Test drive subject to restrictions and availability.
Hodson Ford - Registered Office: Wolverhampton Road, Penkridge, Stafford ST19 5NS - Registered in England No. 1288020 - VAT No. 280 5816 50 -
Privacy Policy